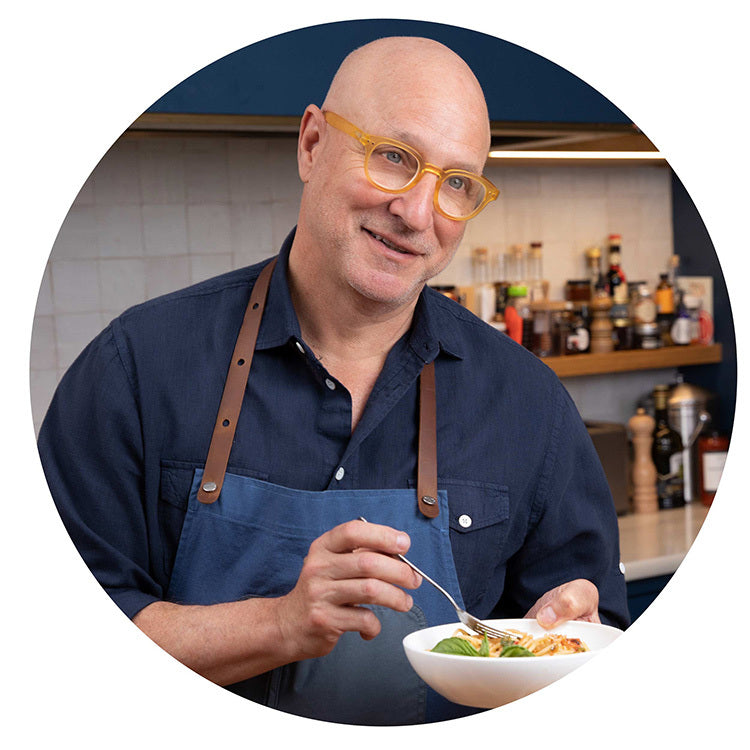 We believe in authenticity - in our ingredients, our recipes, and our inspiration.
"Quality cuisine starts with great ingredients," says James Beard award-winning chef, Tom Colicchio.
As an internationally renowned chef, head judge on Bravo's Top Chef, author, food activist, and restaurateur, Tom Colicchio's come a long way from his childhood kitchen in Elizabeth, New Jersey - the flavors of this collection take him back to his childhood and his Italian roots.
Driven by his belief that everyone can cook authentic cuisine, and inspired by unique ingredients native to Italy, Chef Tom Colicchio created specialty cooking and pairing sauces to help home cooks make restaurant quality meals.
"I wanted to capture the exciting variety of cuisines throughout Italy in a collection that home cooks could use to elevate and enhance their everyday cooking." - Tom Colicchio
The Colicchio Kitchen is about clean, simple sauces with quality ingredients, starting with Jersey tomatoes for the perfect balance of sweetness and acidity.
"The New Jersey tomatoes Grandpa Mike grew were made into delicious sauce by my Grandma Esther, giving my family the gift of summer all year long." - Tom Colicchio