Recipes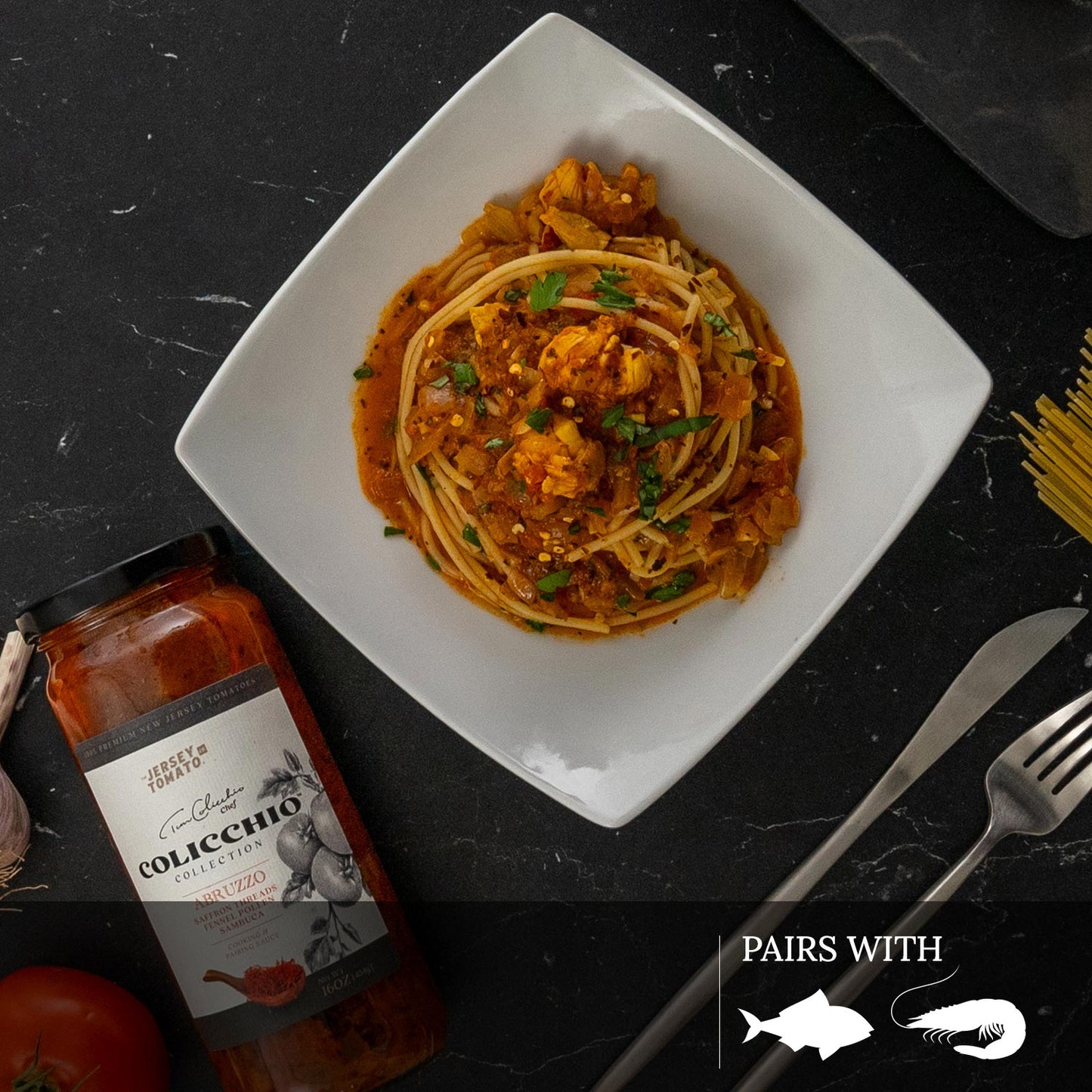 This Lobster Fra Diavolo recipe featuring our vibrant Abruzzo sauce will deliver all the comfort of an authentic Italian dish with incredible depth. Fresh, tender lobster adds a decadent dimension to the pasta and sauce pairing, while the fresno chili contributes a fiery flair. With a profile at once rich, sweet, and spicy, the flavors in this dish embody the charm of the beloved Abruzzo region.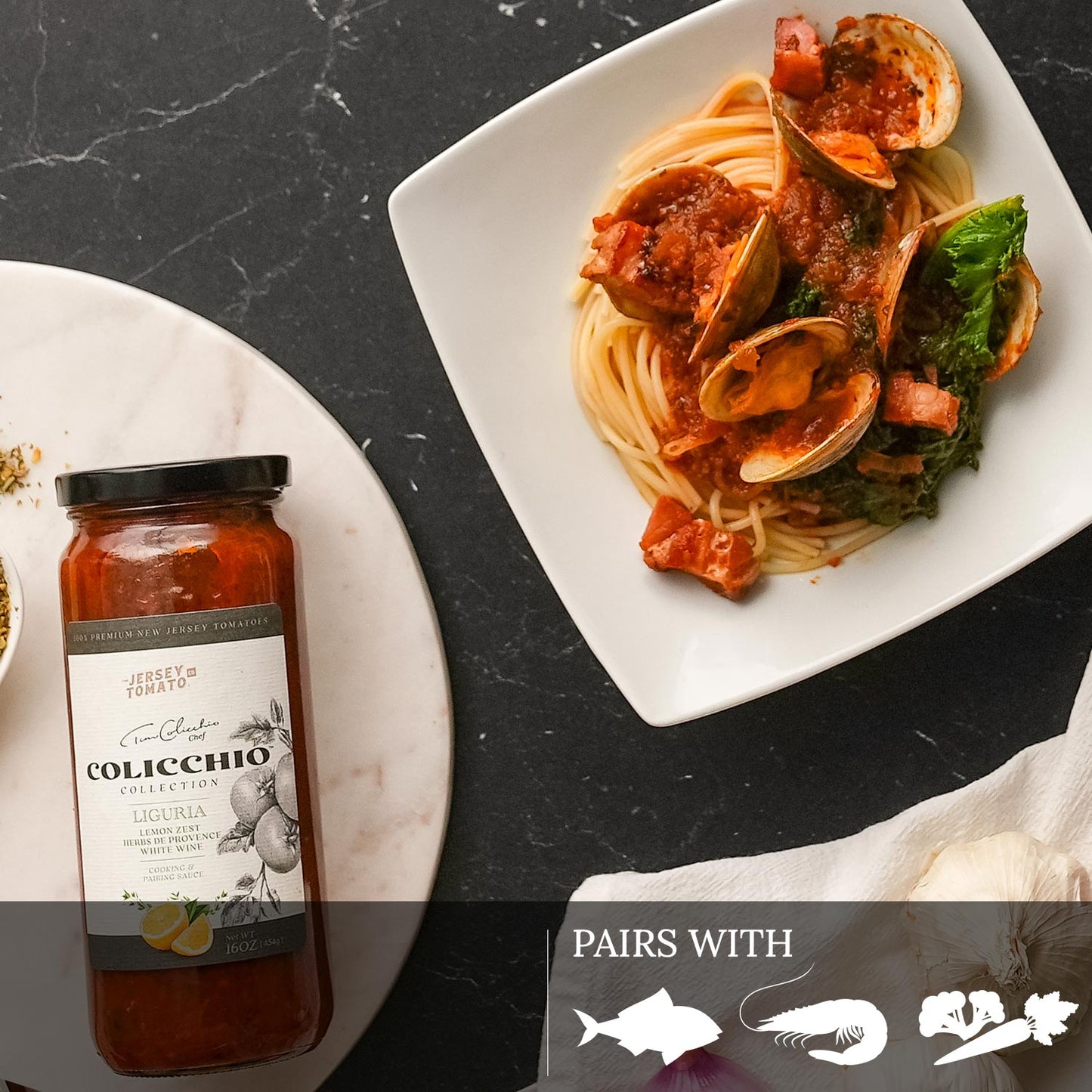 Capture the vitality of the Mediterranean in this Clam dish, which features our vibrant Liguria sauce and a delicious salty-sweet flavor combination. The clams and pancetta in this hearty dish pay homage to Liguria's diverse terrain, pulling inspiration from both their coastal towns and their farmland. Served as-is or over linguine, this dish embodies the easy-going Mediterranean essence.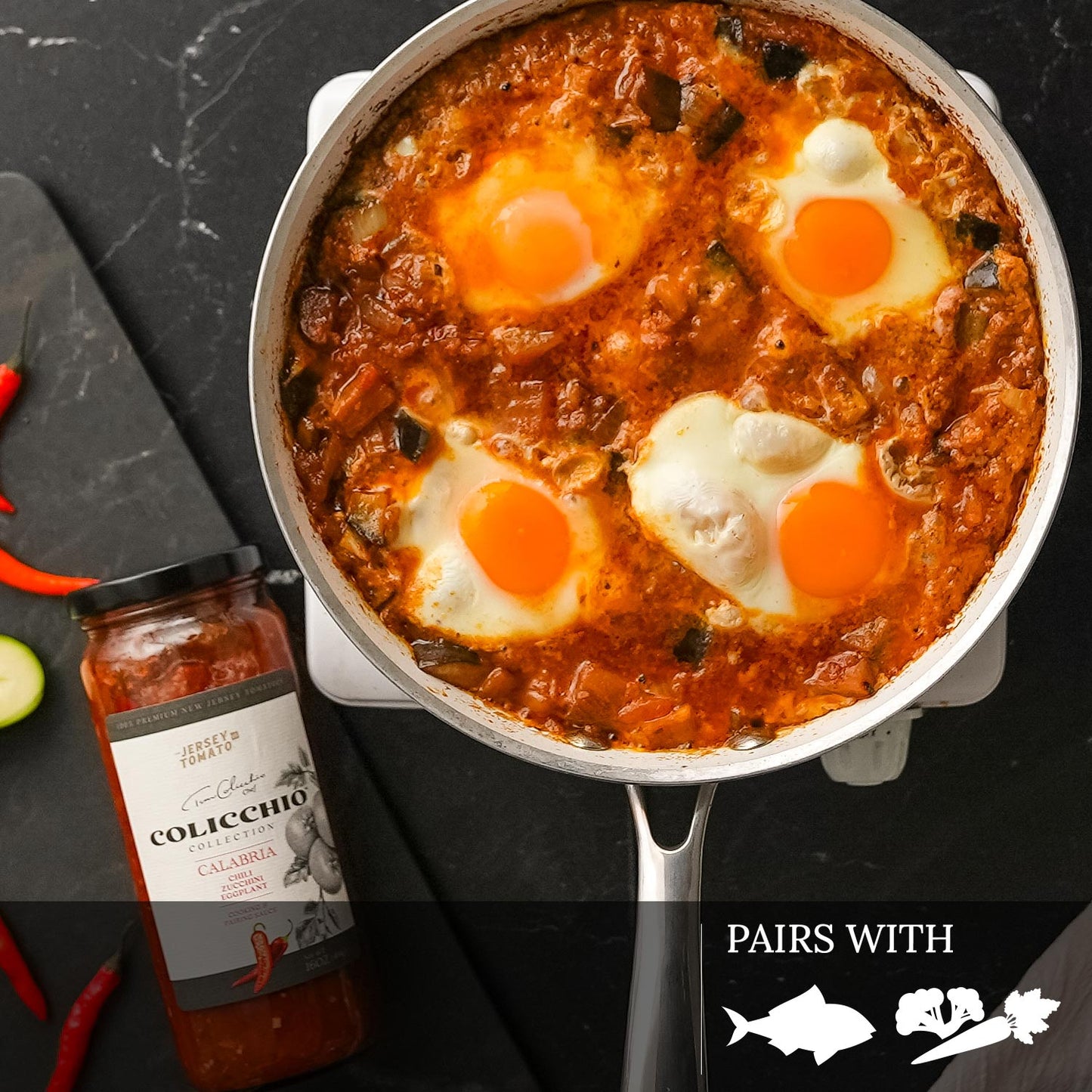 Traditionally a Middle Eastern recipe, our Shakshuka has a Calabrian twist! Our Calabria sauce and the chili crunch bring a spicy kick to this savory dish, and considering how creative and colorful the final product looks, you'll be amazed how simple it is to make. Using eggplant provides a rich vegetarian spin on this satisfying dish that you can enjoy for brunch, lunch, or dinner.